OFSTED Report 2013
We were inspected by OFSTED in 2013 and we are proud to announce that we were awarded OUTSTANDING in all areas.
Please CLICK HERE to download the report and read it for yourself.
Performance
You can find the exam and assessment results for Copley below, please note these are 2021-2022 results.
The latest school performance information can be found here and below.......
Multiplication tables Check 2022
Data 2022-2023
Here are the results from our Statutory Tests for the academic year 2022-2023. .
We were thrilled with how well our wonderful children did!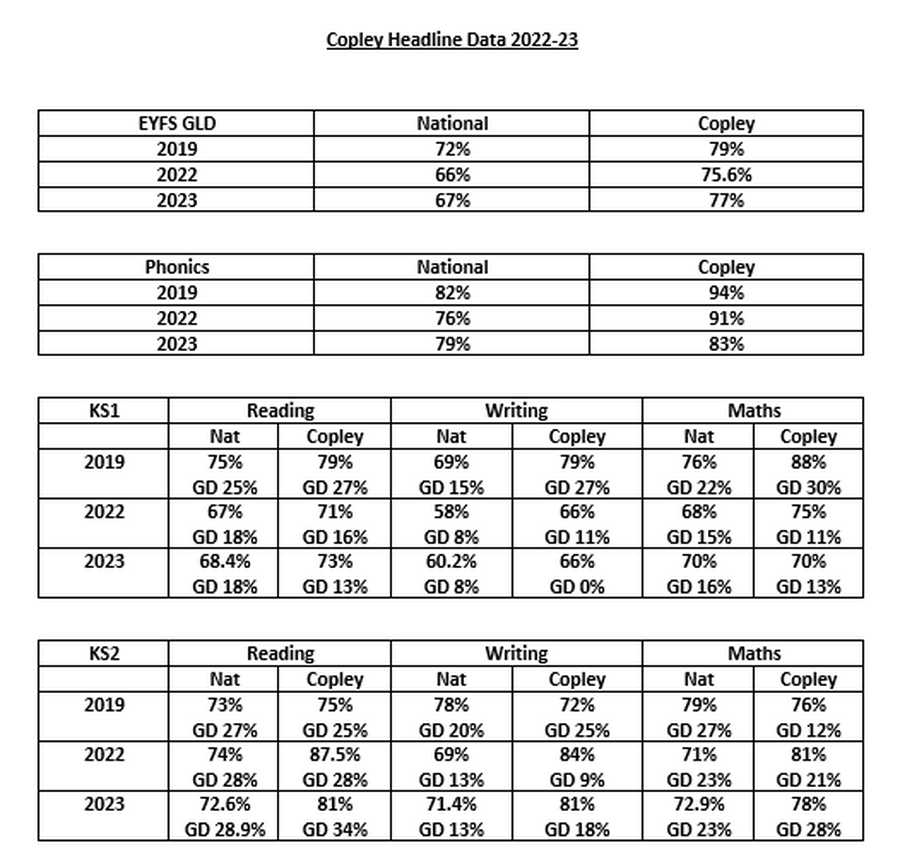 Financial Information
Click here to see our financial benchmarking information.