WOODHOUSE
TEACHER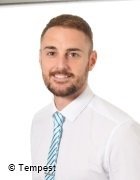 MR MOORHOUSE
TEACHER PROFILE
Name: Mr Moorhouse
Likes: Sport, animals, reading and writing
Dislikes: Spiders
Favourite film: Harry Potter and the Philosopher's Stone
Favourite book: After the War by Tom Palmer
Favourite food: Roast Dinner
Favourite subject: PE, Maths and Literacy
If you weren't a teacher what would you be and why? A sports journalist because I love writing and I have a passion for sport
Who is your hero/heroine? My Dad and Grandad
SUPPORT STAFF
MRS BROOKS
MS MALLY
MISS SHEARD
Please see SeeSaw for all our up to date pictures and videos of what is happening in class! We love to share a glimpse into our world at school.
17.12.21 - Our Class Christmas Song
02/12/21
We conducted our own exercise investigations as part of our Animals Including Humans topic in science. They were brilliant!
18/11/21
We dissected hearts as part of our learning about the circulatory system in science. What an amazing experience!
09/11/21
We were visited by representatives from Calderdale Valley of Sanctuary, who brought a refugee along with them to talk to us about their experiences. We made cards for the charity to give to new families moving to Calderdale.
08/11/21
We wrote Bonfire Night poems and performed them to the rest of the class, showing intonation, tone and volume. Enter text...
02/11/21
We used chocolate bars to demonstrate the types of movement on plate boundaries. (Then ate them!)
02/11/21
We took part in a resilience workshop led by the Open Minds Charity. The children learnt what it means to be resilient and developed techniques to help them improve their resilience.
23/10/21
We carved pumpkins for Halloween!
21/10/21
As part of our learning on Black History Month, we wrote anti-racism persuasive speeches and recorded them in front of a green screen. They were incredible!
19/10/21
To finish off our unit on the Maya Civilisation, we made our very own 'Fiery Maya' hot chocolate. We had some mixed reviews...