WOODHOUSE
TEACHER
MR MOORHOUSE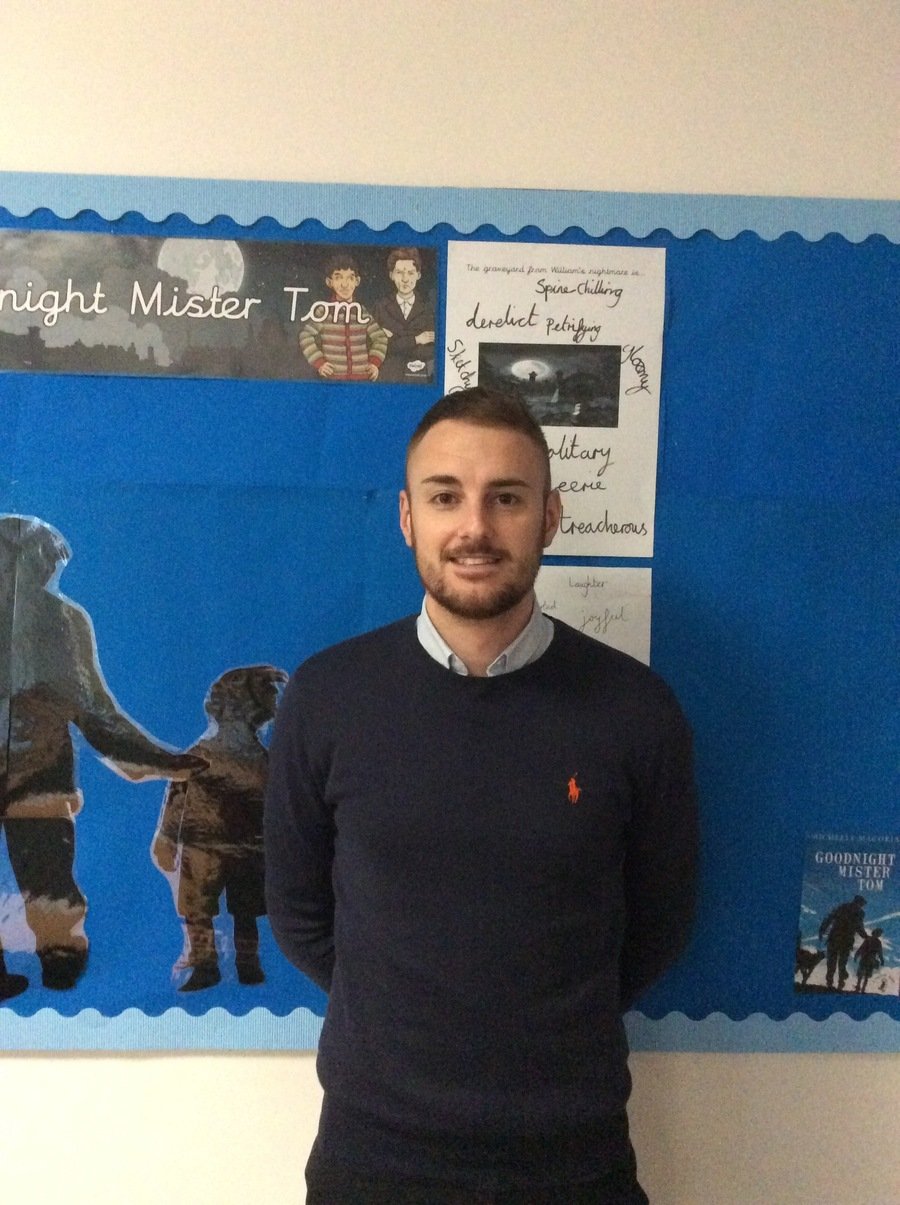 TEACHER PROFILE
Name: Mr Moorhouse
Likes: Sport, animals, reading and writing
Dislikes: Spiders
Favourite film: Harry Potter and the Philosopher's Stone
Favourite book: After the War by Tom Palmer
Favourite food: Roast Dinner
Favourite subject: PE, Maths and Literacy
If you weren't a teacher what would you be and why? A sports journalist because I love writing and I have a passion for sport
Who is your hero/heroine? My Dad and Grandad
Leavers Party at School, Friday 13th August, 3-5pm:
Good evening all,
I hope the first few weeks of the holidays have gone well and the children are not bored yet.
Next Friday, as announced before we broke up, we will be giving a final chance for the Year 6 pupils to get together in school. Here are some general information about what we have planned (without giving too much away):
pupils should enter from the gates by the park/Stickies and walk around, down the slope before entering the hall from one of the fire exit doors
it will run from 3-5pm
food, snacks and drink will be provided for the pupils
if they wish to have a shirt signed, pupils will need to bring their own shirts- we will have marker pens to use
pupils should think about a final 30 second leaving speech to say or read out (or have read out) at the party
we have organised a few fun activities to help make this time special
pupils will leave the party via the doors at the FRONT OF THE HALL at 5pm
parents are welcome to attend but are not required to stay
if parents want to collect children at the end, you should come to the FRONT HALL DOORS
pupils do not have to come in uniform to the event
if, for whatever reason, pupils can only attend part of the party, that is fine
pupils will get chance to visit their old classroom and pick up anything which has been left at the end of term
We hope this chance to meet up again in school will help bring closure to their time through Copley Primary School and also reiterate the happy memories and friendships they have formed during their journey with us.
Many thanks,
Mr Theaker
19.04.21 - We really enjoyed exploring our five senses in literacy. Even the hens decided to join in!
16.12.20 - We studied the structures of buildings and designed and created models to survive an earthquake!
19.11.20 - Today, we located different parts of the heart. What a fascinating experience!
11.11.2020 - Here are some of the Bonfire Night poems we created and performed last week. They used different poetic techniques and performed them using intonation, tone and volume. Their writing was amazing!
23.10.20
Today, we carved pumpkins for our Halloween party. We had lots of fun and the final results were amazing!
Well done, Woodhouse!
03/11/2020
Today we used the eggs that we collected from the hens to make eggy bread. The children loved it!
03/11/2020
In geography we started our new topic on earthquakes. We used chocolate bars to learn the different types of tectonic plate movement and help us to understand how earthquakes are created. The children were very engaged and had lots of fun (especially when they were allowed to eat the chocolate).