LYDBROOK
TEACHER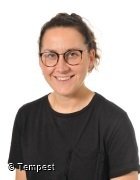 MRS SYKES
TEACHER PROFILE
Name: Mrs Sykes
Likes: Food, sport, my cat and dog!
Dislikes: Being tired and being cold!
Hobbies: Exercise, eating out and walking my dog
Favourite film: The Sound of Music
Favourite book: Matilda
Favourite food: Everything!
Favourite subject: Literacy
If you weren't a teacher what would you be and why? A nutritionist or physiotherapist
Hero/Heroine: My Mum!
SUPPORT STAFF
Miss Hardcastle
Miss Adamson
Please see SeeSaw for all our up to date pictures and videos of what is happening in class! We love to share a glimpse into our world at school.
17.12.21 - Our Class Christmas Song
MERRY CHRISTMAS FROM LYDBROOK!
Christmas jumper day 2021
SPACE CAMP TUESDAY 30TH NOVEMBER 2021!
We had a jam-packed evening of activities linked to space. We started with 'mission fitness' to see if we were strong enough to tackle the activities planned! After that, we split in to three groups to make space buggies, telescopes and try some space food which was an interesting experience! After a delicious homemade supper we went outside to look at the stars and make some smores. We all had a great time!
EGGS ON TOAST FOR BRUNCH TODAY! 26.11.2021
As a reward for looking after the chickens this week, we made eggs on toast for breakfast today. The children cracked, mixed and whisked the eggs perfectly. Whilst they were in charge of making the toast, the adults cooked the eggs. EVERY plate was clean at the end so we think they enjoyed them!
We were really lucky yesterday to be visited by Tanveer from the Jamia Madni Masjid Mosque. She spoke to us all about her pilgrimages to Makkah to perform the Hajj and even brought some props!
CHILDREN IN NEED DAY 2021!! What a fantastic set of costumes for a fantastic cause :) Well done Lydbrook!
Geography fieldwork trip 10/11/21
We had a fantastic morning with Trinity Academy Grammar yesterday. They took us on a tour of Tuel Lane and the Sowerby Bridge area. We stopped at certain points on the way and conducted some environmental studies and traffic surveys. A lot of walking but a really fun morning!!
Festival of Triangles 12.11.21
We had a super morning all based around Triangles! Activities involved baking (triangle-shaped shortbread); looking at Fibonacci and Pascal's Triangle; creating our own equilateral triangles using squares and rectangles and finally some calm triangle colouring!